Shopify Vs. WooCommerce: Which Should You Choose in 2019?
WooCommerce on Liquid Web
WooCommerce vs. Shopify: which should you choose for your eCommerce business?
Shopify vs. WooCommerce. Unlike in years past when you had to hire a developer to build an online store for you, there are now a number of services that allow you to build an eCommerce store with little to no knowledge of coding.
When it comes to building your eCommerce store, there are two that really stand heads and tails above the rest: Shopify vs. WooCommerce. These are the two most popular eCommerce platforms for a reason.
But which is the best eCommerce platform? If you read the reviews, both seem pretty good. They both have glowing reviews. They both have people recommending them. How can you know which is right for you?
That's where we come in. We're going to break down everything you need to know about Shopify and WooCommerce and give you some recommendations on which is more appropriate for specific situations. This can help you a lot if you're trying to zero in on what makes one solution better or different than the other.
We'll break this down in detail below, but long story short, here's what you need to know:
Shopify vs. WooCommerce:
Both platforms are outstanding e-commerce options that offer similar features and functionality.
Your choice will probably depend on differences in pricing models between WooCommerce and Shopify.
Shopify is fantastic for those new to e-commerce or those who want a turnkey solution.
WooCommerce is perfect for those who want full control over their e-commerce store and also want the power of WordPress.
But let's go a little deeper. By the end, you'll be ready to start building your own e-commerce store.
WHAT IS SHOPIFY?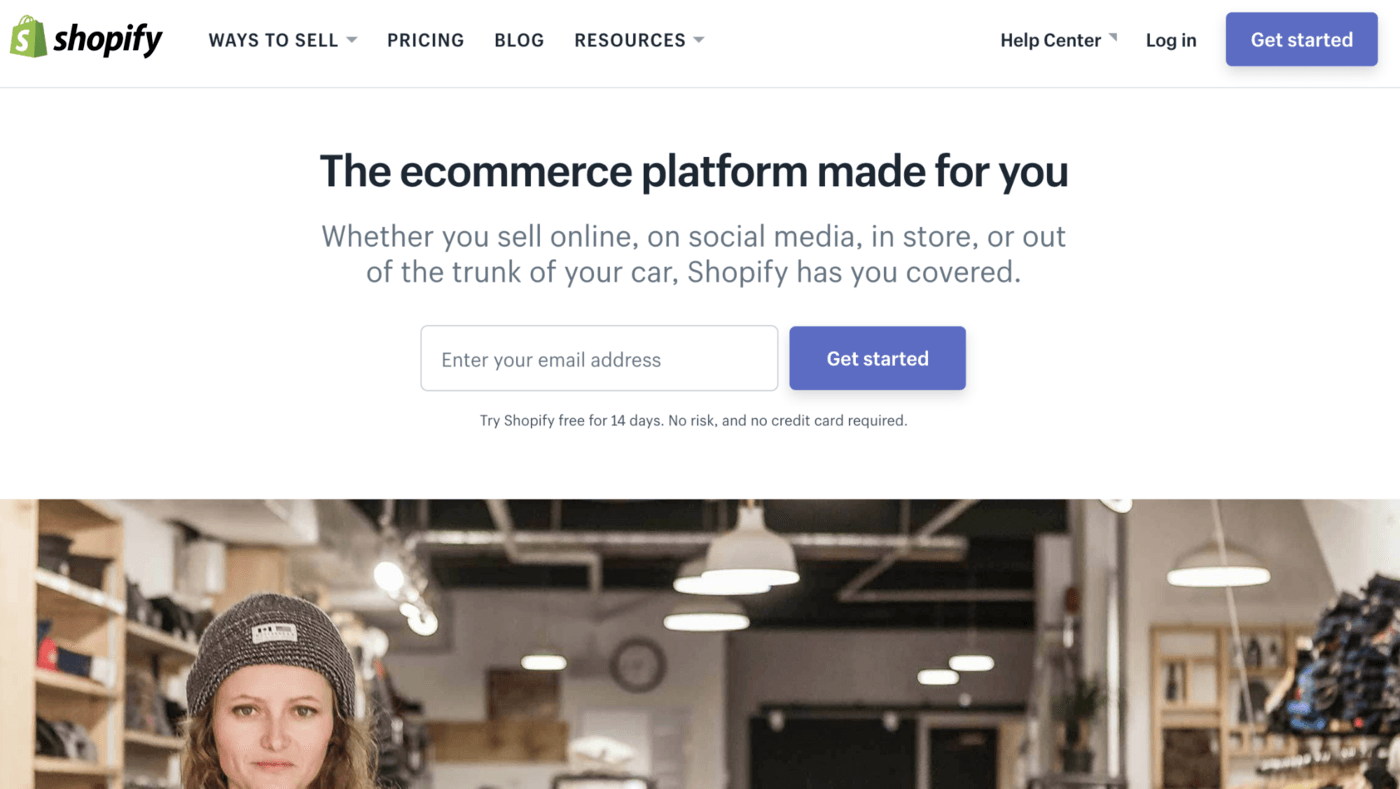 First things first: what is Shopify?
Essentially, it's an online tool that enables you to build an e-commerce store without doing any coding.
You don't need to hire a developer, and if you get stuck on any of the steps, Shopify will guide you by the hand. And, there's a huge community of Shopify users and experts out there willing to help if that's not enough.
With Shopify, you can sell all sorts of products, including physical items, digital downloads, drop shipped products, and even services. If you have a brick-and-mortar store, you can integrate it with your Shopify store thanks to their Point-Of-Sale devices.
If you're new to e-commerce or simply want a simple, turnkey solution, Shopify is certainly a solid option. It allows you to get up and running really quickly.
WHAT IS WOOCOMMERCE?
In order to understand WooCommerce, you need to understand WordPress. WordPress is a massively popular, open-source website building platform. It's so popular that it's estimated that WordPress runs 28.9% of the internet, including some of the biggest sites out there. You can be sure that if more than ¼ of the internet uses WordPress, it's got some things going for it.
However, WordPress wasn't built specifically with e-commerce in mind. Rather, it's designed to be an all-in-one solution for creating and managing content with a dynamic website. Part of the reason WordPress is such a popular CMS is that it has an extensive ecosystem of add-ons called plugins. These plugins extend WordPress's functionality in new and exciting ways allowing it to do much more than just publish blog posts.
That's where WooCommerce comes in. WooCommerce is a WordPress plugin that adds a host of eCommerce features to any WordPress site, including things like a shopping cart, product pages, inventory management, etc.
WooCommerce stores are free to create because both WordPress and the WooCommerce plugin are free. Yes, you will need to spend a bit of money on things like WordPress web hosting, but you have that expense anyway if you already have a WordPress website. If you're not already using WordPress, then the cost of web hosting becomes a bigger factor in your decision. That's an additional expense you do not have to worry about with Shopify.
EVERYTHING YOU NEED TO KNOW ABOUT WOOCOMMERCE
WooCommerce offers the same functions as Shopify with one key advantage: control.
Because Shopify stores are built on the Shopify platform, you are limited in what you can do. You're limited to their themes and their selling options. With WooCommerce, on the other hand, your options are almost unlimited because you're building on the WordPress platform, which has thousands of themes and plugins, all of which can enhance your store.
With Shopify, you don't own your site. You get your own URL, and you're spared the fee of hosting, but you're restricted only to what Shopify allows you to do. This straightforward approach works well for eCommerce beginners (and lazy entrepreneurs), but not for those that prefer a hands-on approach.
By contrast, WordPress and its WooCommerce plugin are tools to facilitate building your own site. You have much more options, vast libraries of plugins to customize your site, and more control in general — especially when it comes to site design, which we'll discuss below.
Think of it like this: You're building a house and you have to choose between two construction crews. One lets you design the plans however you want, but the other comes with a rigid architect who tells you what you can and can't do.
DESIGN OPTIONS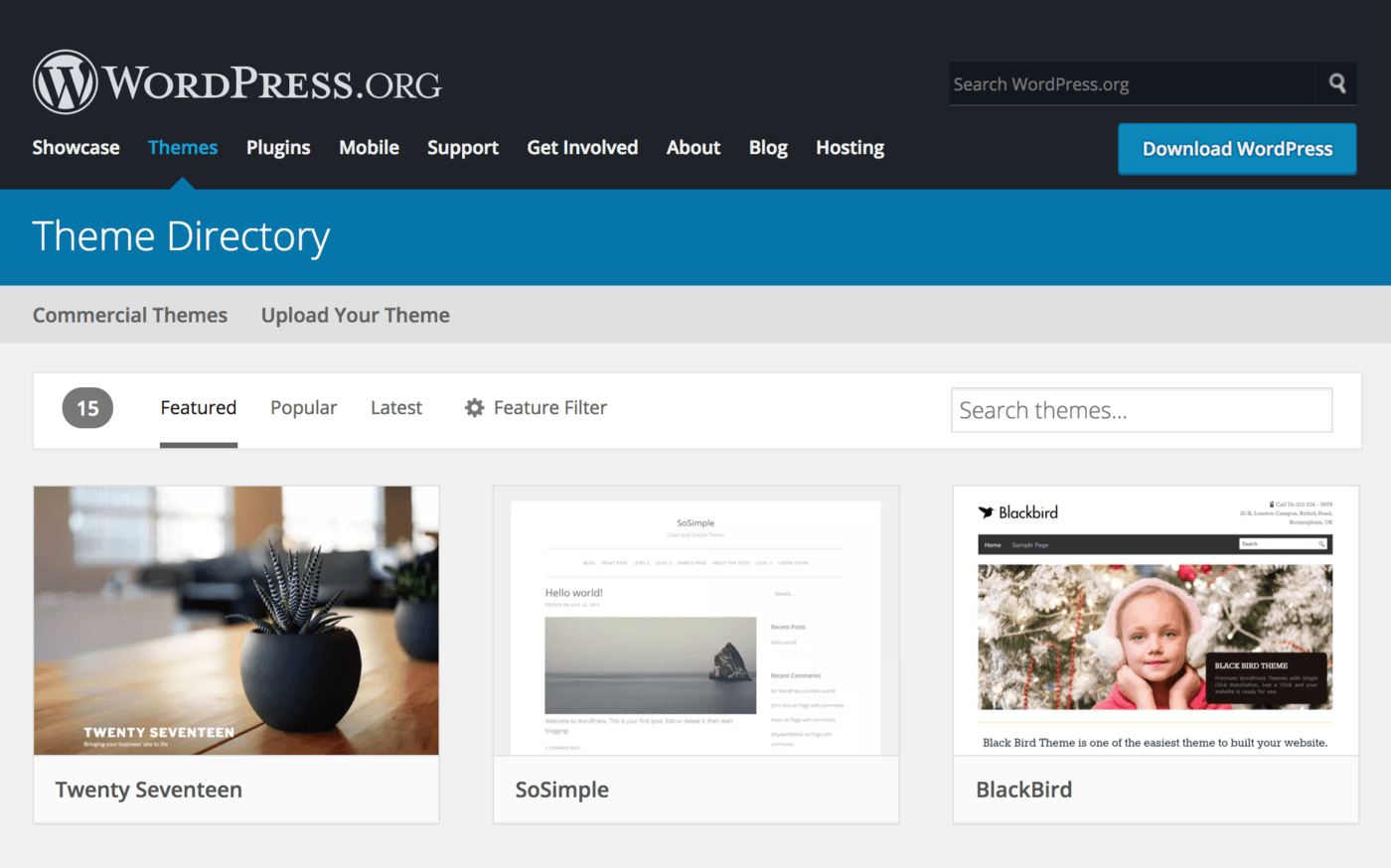 WooCommerce has been designed to work with the majority of WordPress themes, which means that your design options are essentially endless. There are many free themes available and thousands of top-quality premium themes to choose from. If you already have a WordPress site and a theme you like, WooCommerce can probably work with it. If you're just getting started, you should pick a theme that advertises WooCommerce compatibility to ensure all its eCommerce features display correctly.
There are themes that have been built specifically for WooCommerce, so if you're having trouble selecting a theme, these are always a solid option. The Storefront theme is the official WooCommerce theme and is a fine choice for your e-commerce store.
While Shopify has an impressive range of themes, WooCommerce can be incorporated into any WordPress theme, in addition to its own library. That gives it far more variety, not just in template design, but in site features.
Think about it. With WooCommerce, you can integrate any WordPress plugin into your eCommerce site. This creates a nearly infinite selection of possibilities.
Of course, this means you have to put more time into designing your site, and not all plugins are free. Most of the Shopify themes are well designed, and if you have no desire to mess with design, then Shopify might be a better option.
"Websites that are more than blogs – membership sites and eCommerce stores – need to be tuned for high performance and speed. That's why we recommend the Liquid Web platform – because it's insanely fast. Once you feel the difference, you'll fall in love." — Brian Bourn, Bourn Creative
PRICING OPTIONS
Both WooCommerce and WordPress are free. However, you will need to purchase a few things like web hosting, a domain name, a theme (if you choose a premium one), and any premium plugins you might use.
Additionally, you'll need to factor in the transaction fees from your payment gateway. Thankfully, these will only come into effect when you make a sale.
When it comes to price, WooCommerce is at least initially, the cheaper alternative. However, if you start purchasing premium themes and plugins, your costs will go up. Depending on the Shopify plan, you could end up paying about the same amount.
They've built a high-performance platform, dedicated to eCommerce stores of every size
Most hosts have built platforms that work great for cached WordPress sites. But your online store can't be cached the same way. They've created a platform that will radically help your store's load time.
They've built a different set of tables to store order data that reduce query loads by 95% and increase your capacity (without upgrading plans) by more than 75%.
Their partnership with Jilt, the leader in abandoned cart technology for WooCommerce, means you can take immediate action to capture this lost revenue.
Other hosts won't let you run performance tests because it will harm the rest of the sites on their shared platform. They've created more than 20 performance tests to help you be ready for high traffic.
A Platform For Every Kind of Store
Physical Product Stores
We help stores just like yours run two to ten times faster than when they were hosted at other WordPress hosts. If you have shippable products, we can help you connect to ShipBob, ShipStation or TradeGecko.
Digital Stores
Whether you're creating a membership or subscription store with extensions from SkyVerge or Prospress or building online courses with LearnDash or WP Courseware, our platform is designed to make it easy and fast.
Dropshipping Stores
Whether you're connecting a store to solutions like Printify or Printful, or you're connecting to AliExpress for product fulfillment, we have you covered.
Marketplace Stores
If you're looking to build the next Etsy, WooCommerce can help you get there. We'll help you configure Dokan, a marketplace plugin, and payment gateways like Stripe.
Every Store Comes With These Great Features
FEATURES
WooCommerce can do anything that Shopify can do, and then some. While it doesn't necessarily have all the features Shopify has right out of the box, you can be sure that someone has developed a plugin for whatever feature you need and there will probably be several different options to choose from. You'll find plugins for everything from abandoned cart functionality to inventory management. You can fine-tune your checkout page and add in sophisticated marketing automation features. If there's a need, there's a plugin. In the event, you need some very specific functionality and a plugin doesn't exist, you'll find that there's an ocean of experienced WordPress developers that would be happy to create that plugin for you.
Whether you want to sell on Facebook, implement email marketing, or study your customer's behavior, WooCommerce can do it.
Here's what you'll get with WooCommerce:
Hundreds of plugins
Runs off of your WordPress theme
Payments via PayPal and Stripe built-in
Adjustable shipping rates and taxes
Complete control over your website and its data
Facebook ad and Facebook stores extensions
Unlimited products and categories
Inventory control
Mobile-friendly structure
WooCommerce does a lot right out of the box and it's free. It's free core features are very similar to Shopify's paid plans. This might make it seem like a much more affordable option, and it very well may be, but you should be mindful of the fact that in order to get advanced e-commerce features you may need to buy paid plugins.
EASE OF USE
Once you get through the initial steps of setting up a WordPress site, working with WooCommerce is just as easy as working with Shopify.
The initial setup isn't difficult, but it does take a bit longer and involve a few small technical details. If you're uncomfortable when it comes to technology, you could have trouble at this step, but it's really not difficult.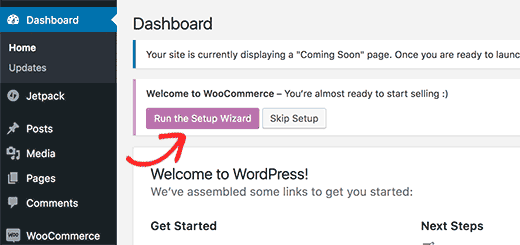 "Every other host is trying to win the game. Liquid Web keeps changing it. Their WooCommerce platform is incredible." — Justin Sainton, Zao